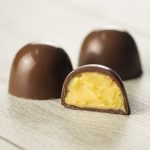 It makes crusts for bonbons and truffles without the need for tempering, just melt and use it! It is ideal for warmer places, as it is more resistant to heat. In order to obtain a stable, shiny crystallization, place the mold in the fridge, between 8 °C and 10 °C, right after using it.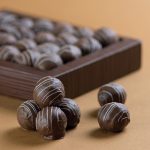 It coats honey breads and fruits and covers cakes and pies with more resistance to heat! Just melt and use it: it's not necessary to temper it. Place the coated pieces right away in the fridge, between 8 °C and 10 °C, to ensure a shiny, spotless aspect.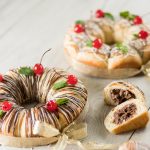 Combined with flour and eggs, Confeiteiro facilitates the confection of sweet batters and doughs, such as for cakes and breads, substituting part of the butter and sugar. Thus, besides decreasing the amount of these ingredients, it brings softness and adds chocolate flavor!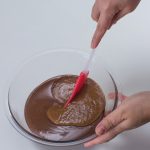 Make more practical, lasting fillings using just Confeiteiro and fruits, dismissing the use of cream! Mix 1 part of melted Confeiteiro and 1 part of juiced or pureed citrus, perfumed fruits, such as passion fruit and lime.